The 5th edition will take place on
18 and 19 April 2020
The city of Cannes is hosting the Cannes Croisette International Dance Competition on its prestigious Croisette.
This artistic event is intended for young dance enthusiasts allowing them to experience the stage and to be judged by an international jury composed of recognized and authoritative personalities in the world of classical and modern-jazz dance.
In addition to offering this experience of the stage and the public, this competition allows professionals present to identify young talents and eventually offer them auditions or even engagements.
Cannes being associated with the image of cinema through its film festival, this competition promotes an original approach on the artistic level since the groups, if they wish, can present variations related to the 7th Art; the competition is also sponsored by Mrs. Michèle Mercier, actress and classical dancer.
Finally, thanks to the support of our partners, numerous prizes will be awarded to the winners for a total endowment equivalent to over 10,000 euros.
Exchange, sharing, respect and generosity are the ingredients that make the Cannes-Croisette International Dance Competition successful since many years.

The competition is open to dancers of all nationalities, from the age of 7; two disciplines are represented: Classic and Modern jazz, in amateur or pre-professional categories and for individual performances, groups and duets.
The competition will be held on Saturday 18 April and Sunday 19 April 2020 at the Theater Croisette – Palais Stephanie – J.W. Marriott, 50 bd de la Croisette, CANNES (France), with possibility of rehearsal on stage on Friday 17 April.
The competition is open to the public with an entrance fee.
You can download the rules below

You can download the registration forms for the individual and duo/group categories.
Payment of registration fees is done online with receipt of proof of payment by email.
Closing date for registrations by 03 April at the latest (attention, early closing if the maximum number of participants is reached before this date)
(Spectator tickets are payable to the theater only from Friday April 17 at 3:00p.m)
Payment on-line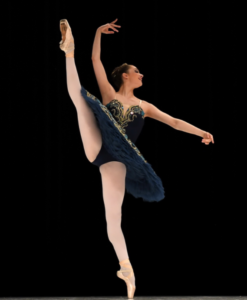 The results of previous editions are available here

Here is the presentation of the jury of this edition as well as the jury of previous editions
Jury 2020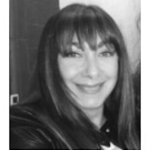 DIANA CARDILLO

DANCER, ARTISTIC DIRECTOR
Diane was born in Italy; She was soloist in the best international ballet companies (including Royal Ballet of Wallonia, Zurich Opernhaus, Glen Tetly Dance Company, Elliot Field Dance Company).
She is artistic director and organizer of many events related to dance, with the Association Vento di Eventi.
She is also a choreographer for theatre, video clips and films, including Don Pasquale at the Geneva Grand Theater, Da Vinci il Musical, Lou Bega's Mambo No. 5, Rhythm is a Dancer Snap, La Città delle Donne and Ginger e Fred from F. Fellini.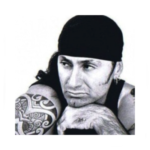 ANGELO MONACO
Angelo Monaco worked as choreographer for Italian television and for various artistic events in Paris, Florence and Milan.
Today he shares his time between France and Italy and collaborates with numerous dance schools both in teaching and in choreographic research.
He teaches in France at the «Off Jazz» Training Center in Nice, at the Biot Cultural Center and in Vallauris.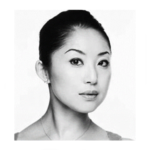 AKI SAITO

PRINCIPAL DANCER, TEACHER
Aki was born in Japan; after winning a scholarship at Prix de Lausanne, which allowed her to train at the Antwerp Royal Ballet School, she joined the Royal Flanders Ballet in 1994 under the direction of Robert Denvers as a semi-soloist and became first soloist in 1998. She was promoted Principal In 2004 and since then she performed all the major roles in the company's classical and contemporary repertoire.
Aki is regularly invited to many International Galas and when her schedule allows, she assesses the talents of the new generation. She served as a jury member of the Prix de Lausanne in 2003, 2005 and 2007 as well as the Carpeaux Prize in 2009. In 2007, she received the "Ballet 2000" Critics' Prize in Cannes and was also chosen "Outstanding Performance" by Dance Europe in 2015.
Her exceptional career at the Royal Flanders Ballet was celebrated during her last appearance as a star at the end of 2018, marking her professional transition. She is now teacher at the Antwerp Royal Ballet School.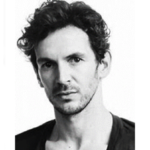 WIM VANLESSEN

PRINCIPAL DANCER, CHOREOGRAPHER
Wim was born in Belgium and studied at the Antwerp Royal Ballet School, then he became a member of the Royal Ballet of Flanders where he was quickly promoted soloist and Principal.
He is regularly invited to perform at Galas International, such as Winter Dance, "Le Gala des Etoiles" in Paris, at the opening ceremony of the Olympic Games in Nagano (Japan), at the "Prix de Lausanne", "Benois de la danse", where, in 2003, he was nominated in the category "Best Male Dancer of the Year" on the stage of the Bolshoi Theater in Moscow.
Wim Vanlessen received the "Critics' Award" from "Ballet 2000" magazine in Cannes in 2000. He is also honored with the title of "Best Dancer of the Year" by "Dance Europe" magazine in 2003, 2004, 2005, 2006 and the title of "Best Partner" with Aki Saito in 2007 and 2009.
Wim bids farewell to the Royal Flanders Ballet in 2019 in Béjart's Boléro. With Aki Saito, they developed a remarkable partnership and danced together for nearly 25 years. Aki and Wim have been honoured as Chevalier in the Order of Leopold for their cultural contribution to Belgium.
Previous jury
2019
Aki Saito, principal dancer, teacher
Wim Vanlessen, principal dancer, choreographer
Sadok Khechana, teacher, choreographer
Bruno Vandelli, teacher, choreographer
2018
Mathias Heymann, principal dancer of the Paris Opera

Jurijus Smoriginas, soloist dancer, artistic director
Christine Hassid, choreographer, artistic director
Roberta Fontana, teacher choreographer
2017
Claire Feranne, principal dancer
Nancy Osbaldeston, soloist dancer of the Royal Ballet Flanders

Olivier Lucea, soloist dancer, teacher
Christiane Sturnick, teacher choreographer
Angelo Monaco, teacher, choreographer
Sadok Khechana, teacher, choreographer
2016
Cyril Atanassoff, principal dancer of the Paris Opera

Carlotta Zamparo, principal dancer, ballet master
Sadok Khechana, teacher choreographer
Christine Hassid, choregrapher, artistic director