The 9th edition of the Cannes-Croisette Competition will take place on Saturday April 20 and Sunday April 21, 2024.
The city of Cannes is hosting the Cannes Croisette International Dance Competition on its prestigious Croisette.
This artistic event is intended for young dance enthusiasts allowing them to experience the stage and to be judged by an international jury composed of recognized and authoritative personalities in the world of classical, modern-jazz dance and contemporary.
In addition to offering this experience of the stage and the public, this competition allows professionals present to identify young talents and eventually offer them auditions or even engagements.
The competition is also sponsored by Mrs. Michèle Mercier, actress and classical dancer,and, thanks to the support of our partners, numerous prizes will be awarded to the winners for a total endowment equivalent to over 15,000 euros.
Exchange, sharing, respect and generosity are the ingredients that make the Cannes-Croisette International Dance Competition successful since many years.
Competition Rules and Variations

This competition organized by the Association Danse Emotion is open to dancers of all nationalities, from the age of 7 years; three disciplines are represented (Classic, Modern-Jazz and Contemporary) in the "Amateurs" and "Pre-Professional" categories and for individual performances (solo), in duo and in groups.
Free registration are accepted and the competition is open to the public for a fee.
The competition takes place on Saturday April 20th & Sunday April 21st, 2024 at the Théâtre Croisette – Palais Stéphanie – J.W Marriott, located at 3 Rue Amouretti in Cannes (France), with the possibility of rehearsal on stage on Friday April 19th from 2:00 p.m.
Spectator fees can be purchased either by the on-line ticketing or at the theater from Friday April 19th at 3:00p.m.
You can download the rules below
For the Classic Solo Pre-Pro categories, you can download the list of competition variations and the audio files below.


You can download the registration forms for the solo and duo/group categories.
Payment of registration fees is done online with receipt of proof of payment by email.
Closing date for registrations by Sunday 24 March at the latest (attention, early closing if the maximum number of participants is reached before this date)
Spectator fees can be purchased either by the on-line ticketing or at the theater from Friday April 19th at 3:00p.m.
On-line ticketing: to access, click on Participer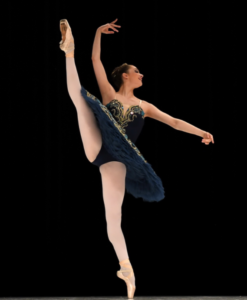 The results of previous editions are available here

Here is the presentation of the jury of this edition as well as the jury of previous editions
Jury 2023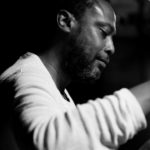 CLAUDE AYMON
Artist from Marseille, Claude Aymon evolves in the choreographic field after having followed a multidisciplinary training in classical, contemporary and jazz dance.
He teaches, dance and choreography in France and abroad, wherever possible, from the associative environment to the professional environment,
Jury for international competitions, jury for the technical, musical and educational tests of the State Diploma of Dance Teacher in jazz dance and contemporary dance
Representative of the juries to the Judges Commission of the French Dance Federation (F.F.D)
Interpreter for:
– Josette Baïz (Place Blanche company, Grenade company)
– Geneviève Sorin (MEAARI company)
– the Marjan Raar Dance CO (Finland)
– Dancecology (Taiwan)
– Wei Dance Company (Taiwan)
Choreographer and artistic director of the C2a company since 1998.
He composes the music of his creations.
Since 2011, his artistic activities have been developing between France and Asia, more particularly in Taiwan where he was the winner of the International Young Choreographer Project in Kaohsiung organized by the World Dance Alliance – UNESCO.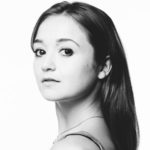 NANCY OSBALDESTON

Nancy Osbaldeston began her career with the English National Ballet. In the London company, she was promoted to First Artist, won the Emerging Dancer Award and received a nomination for the Circle of Dance Critics Award.
She then joined the Royal Ballet of Flanders where she worked her way up to Principale. During her stay in Flanders and as a guest of the Bavarian National Ballet in Munich, she interpreted roles such as Aegina in Spartacus by Yuri Grigorovich, Giselle in Giselle by Akram Khan, the soloist in Rubis by George Balanchine and Marie in The Nutcracker by John Neumeier. She has also performed works by Pina Bausch, William Forsythe, Ohad Naharin, Jirí Kylián, Johan Inger and Alexander Ekman. She has participated in numerous creations by choreographers such as Sidi Larbi Cherkaoui, Itzik Galili, Jeroen Verbruggen, Andonis Foniadakis and Juliano Nunes.
In 2020, she performed in Japan with Alina Cojocaru's Dream Project in partnership with Kimin Kim and Osiel Gouneo.
In 2022, she joined the Ballet de l'Opéra National du Capitole in Toulouse.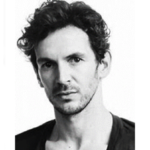 WIM VANLESSEN
Jury President

PRINCIPAL DANCER, CHOREOGRAPHER
Wim was born in Belgium and studied at the Antwerp Royal Ballet School, then he became a member of the Royal Ballet of Flanders where he was quickly promoted soloist and Principal.
He is regularly invited to perform at Galas International, such as Winter Dance, "Le Gala des Etoiles" in Paris, at the opening ceremony of the Olympic Games in Nagano (Japan), at the "Prix de Lausanne", "Benois de la danse", where, in 2003, he was nominated in the category "Best Male Dancer of the Year" on the stage of the Bolshoi Theater in Moscow.
Wim Vanlessen received the "Critics' Award" from "Ballet 2000" magazine in Cannes in 2000. He is also honored with the title of "Best Dancer of the Year" by "Dance Europe" magazine in 2003, 2004, 2005, 2006 and the title of "Best Partner" with Aki Saito in 2007 and 2009.
Wim bids farewell to the Royal Flanders Ballet in 2019 in Béjart's Boléro. After nearly 25 years, Wim is also the autor of his book "DANCER" part memoir inside into his life and career.
With Aki Saito, they developed a remarkable partnership and danced together for nearly 25 years. Aki and Wim have been honoured as Chevalier in the Order of Leopold for their cultural contribution to Belgium.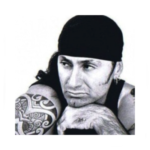 ANGELO MONACO
Angelo Monaco worked as choreographer for Italian television and for various artistic events in Paris, Florence and Milan.
Today he shares his time between France and Italy and collaborates with numerous dance schools both in teaching and in choreographic research.
He teaches in France at the «Off Jazz» Training Center in Nice, at the Biot Cultural Center and in Vallauris.
Previous jury
2023
Wim Vanlessen, principal dancer, choreographer and president of jury

Nancy Osbaldeston, principal dancer
Angelo Monaco, teacher, choreographer
Claude Aymon, teacher, choreographer
2022
Wim Vanlessen, principal dancer, choreographer and president of jury

Aki Saito, principal dancer, teacher

Angelo Monaco, teacher, choreographer
Claude Aymon, teacher, choreographer
2019
Aki Saito, principal dancer, teacher
Wim Vanlessen, principal dancer, choreographer
Sadok Khechana, teacher, choreographer
Bruno Vandelli, teacher, choreographer
2018
Mathias Heymann, principal dancer of the Paris Opera

Jurijus Smoriginas, soloist dancer, artistic director
Christine Hassid, choreographer, artistic director
Roberta Fontana, teacher choreographer
2017
Claire Feranne, principal dancer
Nancy Osbaldeston, soloist dancer of the Royal Ballet Flanders

Olivier Lucea, soloist dancer, teacher
Christiane Sturnick, teacher choreographer
Angelo Monaco, teacher, choreographer
Sadok Khechana, teacher, choreographer
2016
Cyril Atanassoff, principal dancer of the Paris Opera

Carlotta Zamparo, principal dancer, ballet master
Sadok Khechana, teacher choreographer
Christine Hassid, choregrapher, artistic director